When we talk about the Maldives, we immediately imagine small islands surrounded by beautiful blue oceans, far too expensive water bungalows, and we are only expecting a lazy holiday where people relax in the sun all day, sipping all-inclusive cocktails and watch the sunset over the Indian Ocean, right? But what if we tell you that this isn't the case at all? OK, the Maldives are of course small idyllic islands (called atolls) surrounded by an incredibly beautiful blue ocean, and yep there are certainly too expensive fancy resorts, but that you can only relax all day long, is WRONG! The Maldives has so much more to do. After being in this paradise for one month, we created this list with our favorite and in our opinion, the most unique things to do in the Maldives.
Read also: Maldives on a budget: the ultimate travel itinerary + tips
Swimming with nurse sharks
The Maldives is known for its great diving spots, and especially in the Vaavu Atoll. Here you find Alimatha House Reef where you can encounter hundreds of schooling nurse sharks at night. (we highly recommend Fulidhoo Dive for this) But for everyone who's not into diving, no worries. Those nurse sharks are super friendly and used to humans, so no need to be afraid at all. They come really close, sometimes they even touch you with their tail or head. Just always try to keep a safe distance for yourself and don't ever try to touch them. It was definitely one of our most favorite and unforgettable moments we've had in the Maldives. A real bucket list experience!
BOOK
A snorkeling trip from Maafushi to the Vaavu Atoll to swim with the nurse sharks
Diving 
As we wrote before, the Maldives is truly one of the best diving destinations on earth. And we think it's fair to say that diving in the Maldives is a dream for every diver. Even though you have never dived before, it's here where you need to give it a try. Visibility is incredible (15-40 meters), waters are warm (around 28-30 degrees) and you will get up close with amazing things like hammerhead sharks, reef sharks, stingrays, manta rays,  sea turtles,… even the mighty whale shark can be spotted. In short,  a must-do!
Some extra tips:
Best place for spotting big fish and where you find the most liveaboards is in the Ari Atoll, one of the largest atolls in the Maldives. It's located west of Malé and famous for all types of sharks, even the whale shark, beautiful healthy corals and big schools of fish. The Ari Atoll is divided into two parts: North Ari Atoll (Alif Alif) and South Ari Atoll(Alif Dhaal). For hammerhead sharks, you need to go to Rasdhoo, which is the capital of the North Ari Atoll.
You can dive all year, although the best visibility is from January to April. This period chances are also higher to dive with manta rays and whale sharks.
Rasdhoo Dive Lodge, Fulidhoo Dive, and Maafushi Dive were our most favorite dive centers and have amazing reviews worldwide.
Diving in the Maldives is more expensive compared to other destinations in Asia. Expect to pay around $50-$75 per dive. You can reduce the price per dive by booking more dives together. Also, check always if the equipment is included in the offered price.
Join a liveaboard
For those who want to go a step further and truly enjoy an unforgettable diving experience, join a liveaboard! Liveaboards are all-inclusive diving trips, most of the time one week, which includes luxury accommodation, all your meals, and several dives a day with qualified dive instructors. Something that's still on top of our bucket list!
BOOK
A liveaboard adventure in the Maldives 
Get a day-pass to a private luxury resort
If you want to experience that real luxury Maldivian feeling and don't want to spend thousands of dollars, then visit one of those luxury resorts on a day trip like we did. From Maafushi, it's very easy and "cheap" to book day trips to different luxury resorts ranging from 3-5 stars. You can also visit resorts from Rasdhoo, but there was more choice in Maafushi so that why we booked the trip there via our hotel. We went to Adaaran Prestige Vadoo and paid $105 per person including buffet lunch, afternoon snacks, unlimited drinks + alcohol, towels, and uses of their sunbeds and pool for the day.
Visit a deserted sandbank
A sandbank is a very small deserted island, surrounded by incredible blue shades of water. It's one of the things the Maldives are so famous for. And the best thing about it, you can visit them on a day-trip from almost every local island or resort because they are literally everywhere. We did one that lies opposite of Rasdhoo and one from Maafushi. A trip to the Maldives would not be complete without a sandbank visit. And if you're into photography, prepare yourself for the most epic drone shots!
BOOK
We booked our island trips with White Coral Rashdoo
Relax at Gulhi Island
If you're staying in Maafushi and want to escape to a beautiful local island, then take a day trip to Gulhi Island. It's a super quiet island, has a powdery white-sand beach with great free sunbeds on it and there is this cute swing in the sea. On the beach, you'll find a great restaurant and there are some small shops to buy snacks or water. Be sure to take your snorkeling gear with you as there is a beautiful reef where you can spot some fish and great corals.
Spot dolphins on a relaxing sunset cruise
This one was also one of the highlights of our entire trip. Such an unforgettable feeling when you see the dolphins appear. And then that magical sunset… Do we need to say more?
BOOK
A snorkeling trip from Maafushi to Fulidhoo where you have the chance to swim with dolphins and nurse sharks
Take the speedboat to Thoddoo
Thoddoo is a beautiful piece of paradise famous for its long white sandy beach and fruit plantations. The island is even the largest producer оf watermelon, fruits, and vegetables for the whole Maldives. So if you're a fruit lover, this is the place you need to visit! The island has a small population which makes it super quiet and peaceful. We loved it!
Read also: Maldives: what to know before you go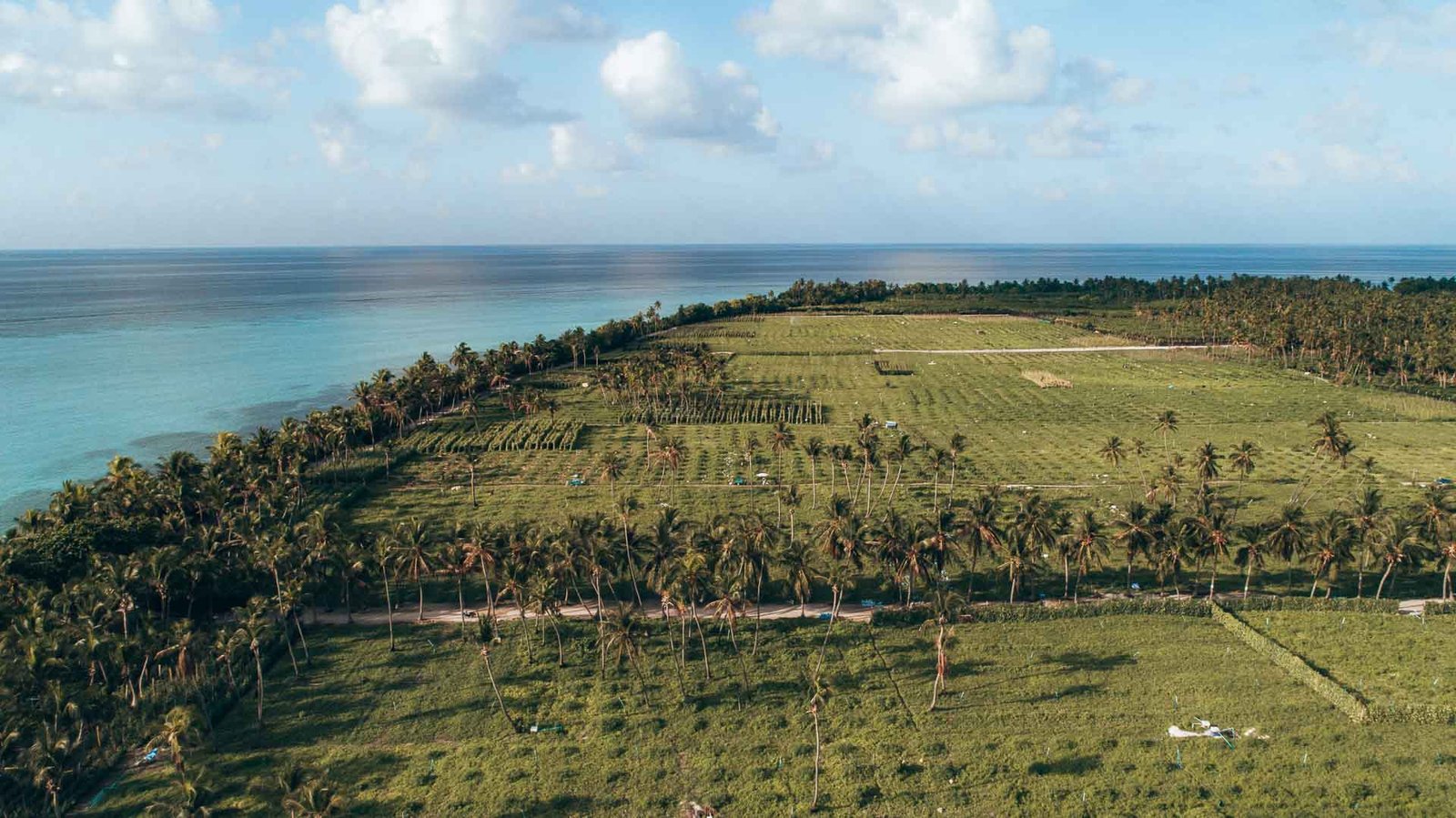 Snorkel with manta rays, stingrays and sea turtles
If diving isn't your thing, snorkeling is a great thing to do to see the amazing coral reefs. In fact, you don't have to go deep to see a lot! We went snorkeling 6 times and saw wild dolphins, many sea turtles, nurse sharks, manta rays and thousands of beautiful schools of fish. Each of these snorkeling trips were so unforgettable, highly recommended!
Go island-hopping
Island-hopping is probably one of the best things to do in the Maldives. Every island is so unique and beautiful in its own way, you should experience more of them. We created the ultimate travel itinerary for 2-3 weeks, but even if you only want to go for a few days, this article can be used very easily as a guide for putting together your own island-hopping trip. Happy planning! Read also our articles about the best islands in Thailand & the best island in the Philippines if you like island-hopping.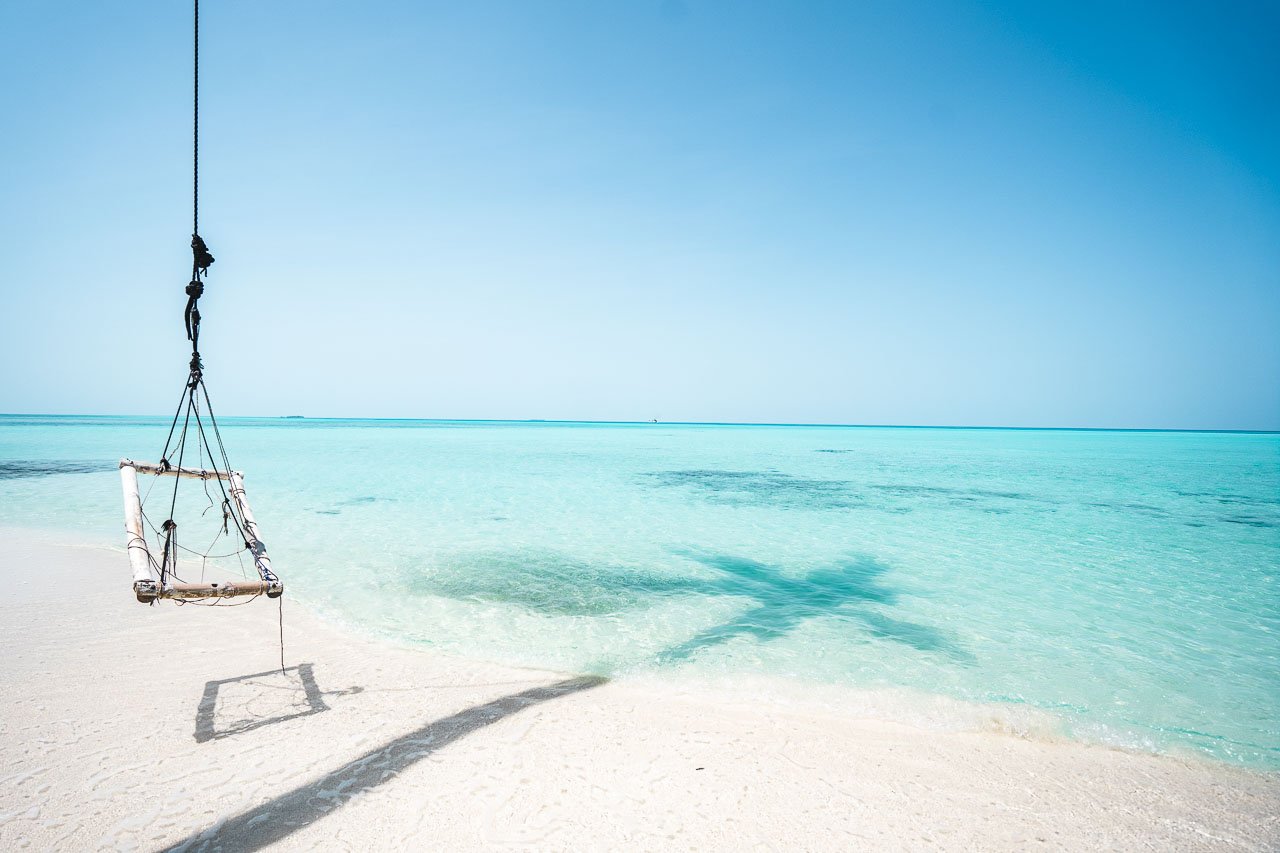 Having a romantic candlelight dinner on the beach
Is there any better place to have a romantic candlelight dinner on the beach? Romantic dinners on the beach can be organized everywhere in the Maldives. In Maafushi, for example, you have Arena Beach Hotel who set up a romantic BBQ buffet every night and cost only about $10. Private moments with your loved one, a breathtaking sunset, and some good food… What do we need more?
Now you've read the 11 most unique things to do in the Maldives, you might be ready to go. Following websites can help you plan the perfect trip:
Do you want to remember this article to read it at another moment?
Pin it on Pinterest for later.